Let's talk about anxiety and dizziness…
Now I'm guessing that if you're reading this, then you may deal with daily dizziness as a result of chronic anxiety, in which case I am truly so sorry.
It's hard to explain to people in our lives, who may not struggle, just how scary and absolutely exhausting the physical sensations are.
I suffered terribly with health anxiety for years too; I wouldn't even want to talk to anyone about my symptoms because if it was suggested I "should see a doctor," I went into panic mode…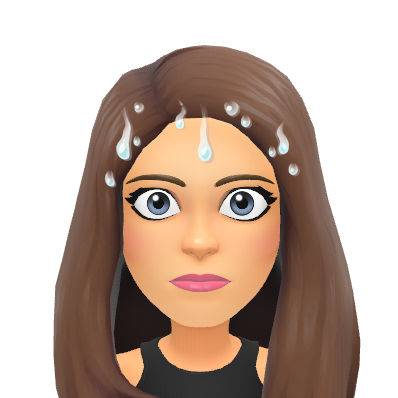 "If they're suggesting it, then something must be wrong…"
"It's not normal to be this dizzy all the time, is it? IS IT?"
Oh, and that's another thing, your mind probably runs on a loop all day long.
Analyzing, dissecting, obsessing over every single tiny sensation.
So, when you're dealing with an intense symptom such as dizziness, it's really hard to not fall into a panic because it's definitely not a subtle one.
Is dizziness actually normal when it comes to anxiety?
I know it's hard to believe but dizziness is an incredibly common anxiety symptom and definitely one of the top symptoms in our community. I wish I had known how common it actually was when I was right in the midst of it.
Instead, I spent my time trusting Google and letting my vivid imagination take over and run away with worst-case scenarios that had me in a permanent state of deep fear.
I remember how dizzy I used to get walking in the shopping mall to the salon I worked at but I had absolutely no idea that it was due to anxiety. I'd feel extra panicky if there was just a big open space and nothing close for me to lean on should it become overwhelming; as I had a very real fear of passing out.
Here's the thing about fear…
It lingers and builds when we don't understand something. As a result, our mind fills in the gaps and portrays horrifying scenes of what must be wrong and we trust it without any evidence to back it up.
We fall into fear and that fear intensifies symptoms and keeps them coming back, again and again.
I'm not saying that if you understand why a symptom happens that the fear will magically melt away, but it will lessen to some degree, and this is the first step forward.
I get messages all the time letting me know how relieved people feel, how validated, how understood when they stumble upon my Instagram page and my posts.
You have been battling so long on your own and feeling so disconnected from others, so when you come across posts outlining your exact feelings and symptoms with explanations along with other people dealing with the same, you feel like you have found your soul family.
This validation and relief can already help to reduce that all-consuming fear.
So how does anxiety induced dizziness feel?
It's important to remember that everyone is different and, therefore, may experience dizziness differently.
For me, it felt like I was going to tip over at any point. I never felt like my body was fully upright, even if I was standing straight. When I was out anywhere, I often had my hand to my head convinced I was about to fall over, oh and also to try and somehow alleviate the weird head sensations I'd often get along with.
I'd experience strange and terrifying head sensations that would feel like it was feeding the dizziness. I can only describe it as feeling like my dizziness was getting these spurts of energy and I'd deal with it in varying waves of intensity.
Some people describe the feeling as if they are swaying on a boat, like the floor is moving beneath their feet or like they are tipsy even if they are stone cold sober.
It's hard to really do anything or enjoy anything when you permanently feel as if the world is moving around you. It takes over your whole life.
Why does dizziness happen?
Everything comes down to stress hormones and the fight or flight response. Every symptom you experience in regards to anxiety is a result of this.
Dizziness can happen for a few reasons.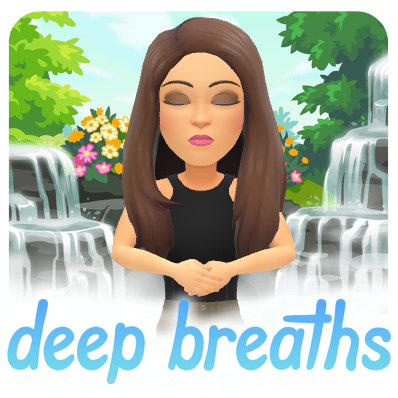 The way you breathe when you are anxious can have a major impact and I will get into that a little later in this article.
Here, I wanted to share how the fight or flight response is involved:
When your brain thinks you are in danger, many things start happening as your brain activates fight or flight, which is essentially to keep you safe, not to hurt you, as your brain believes you are in real danger.
A brain surge is when there is a rush of blood to your head that I have always described as a "whoosh" going through my head. It happens to help you think more clearly if you were in a life-threatening situation and needed to be able to think your way out of it.
Of course, your brain does not know the difference between a real and perceived threat so if you are feeling major fear and stress hormones are pumping through your system, your brain is not going to take any chances.
I actually experienced a brain surge during my first panic attack while standing in line at a drugstore. I ran out and left all my things because I truly thought I was living my last few moments.
This sudden rush of blood to your head can cause awful dizziness and you may feel like you are going to black out.
Another way anxiety and the fight or flight response may contribute to dizziness is when blood rushes out of your head to other parts of your body; your legs to help you run faster or your arms to help you become stronger.
Can dizziness linger 24/7?
A top question I get asked is "Can the dizziness really be there ALL THE TIME?"
In regards to anxiety, yes!
This is why I thought something had to be wrong with me because I was anxious all the time, I had no break.
It would intensify during panic, but even afterward or even on days when I had no panic attacks, I was still dizzy.
It got to a point where I honestly didn't want to do anything or go anywhere because I never felt okay. I was truly starting to believe that I must have some mysterious illness and that it was just going to get worse and worse.
My health anxiety was so bad at one point that, even though sleep could be tricky for me, I actually welcomed the dark hours where I was able to drift off and not have to spend my time constantly thinking and worrying, thinking and worrying.
This is where your breathing really matters…
Your breath is your anchor no matter where you are
My favorite yoga teacher, Adriene Mishler, always says that your breath is your anchor and to use it to ground yourself and come back into the present again and again.
When we are anxious 24/7 we are not breathing properly, it's as simple as that.
We are taking in shallow air and during heightened anxiety or a panic attack, you may even hyperventilate and take in too much shallow air which can cause major dizziness, as well as a feeling of suffocation in your chest, shortness of breath, tingling in your face, even headaches.
The issue for me though, was that when I tried deep breathing during my worst anxiety, it never felt like it was working.
In fact, it felt like it made things worse and this really put me off deep breathing. I just figured it wasn't for me.
Then I learned about alternate nostril breathing.
Below is my favorite breathing technique to help ease dizziness, especially during panic, when regular deep breathing doesn't feel like it's really doing anything.
This changed everything for me
My nutrition and supplemental support made all the difference for me on my own journey. I cannot even express enough just how life-changing it was, this coming from a major skeptic who would roll her eyes at the thought that food could "cure my anxiety."
I don't like the word "cure" as anxiety is normal and natural, and there to keep us safe, it's not something we want to eradicate completely.
However, if it's taking over your life, then it's time to start taking a closer look at those root causes that may be contributing.
Yes, sure, unresolved childhood trauma played a role for me too, not being accepted by my family when I came out as gay, financial stress, the list goes on…
But let me tell you this.
Starting with your food and the supplements you take will help to reduce internal inflammation that's keeping those stress hormones permanently raised. Once you start feeling better, tackling anything else that may be contributing becomes that much easier to do.
I wasn't in the right state of mind to confront anything when I was eating processed foods on a daily basis, consumed in a fog of never-ending 24/7 symptoms.
When I started eating healthier foods, and inflammation started to go down, I could not believe the difference, it blew me away, quite honestly.
I never thought it possible and I get emotional now just remembering how one day I realized I wasn't even thinking about my symptoms.
When I say it consumed me, I am not exaggerating. I couldn't focus on anything, life felt incredibly hard and most days I just stayed in bed or in my room, unable to face the day yet still dealing with a mind that never let me fully rest.
I share my entire story and go deep into nutrition in my first book "Help! Why Am I So Anxious?!"
I talk about supplements too, magnesium glycinate being a true game-changer for me.
If you, as I did, suffer from health anxiety then I highly recommend my "Anxiety A to Z" too, as you can look up a symptom without that fear that google brings with it.
For an almost hour-long podcast episode where I talk all about dizziness and answer your top q's, click here!
I know that the thought of any other way of life seems impossible when you are in the midst of anxiety and confronted with a never-ending onslaught of symptoms.
I hope my story can inspire you on your own journey and show you that not only is a whole new way of life possible but that you are absolutely worthy of healing!