Today I'm going to give you an overview of the most common faces (or types) of anxiety.
No two people are the same.
Which can make it very confusing if you're experiencing certain symptoms (physical as well as emotional) that don't "fit in" with what you've come to know as anxiety.
One person might suffer from constant chest pains when anxious, whilst another might be overly emotional.
There are in fact well over 100 symptoms of anxiety (yes, you did read that correctly!).
But before I get to explaining the many faces of anxiety and how it can manifest, let me tell you a little story…
My Personal Anxiety Experience
If you aren't sure how anxiety feels, then chances are you're one of the lucky ones.
Anxiety is not something I would wish on my worst enemy and if you're reading this with an anxiety disorder yourself I bet you're nodding your head in agreement.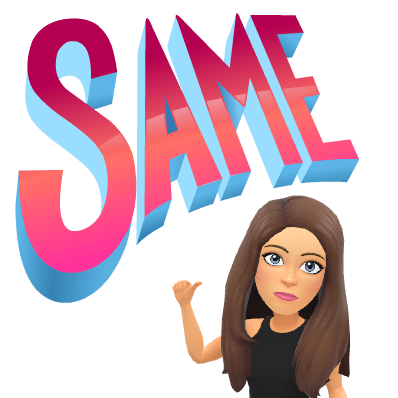 Anxiety is something I have lived with my whole life, but didn't recognize it for what it was until in my mid twenties.
I mean I was always an "anxious kid," always worrying about something or other, but I just put that down to my personality.
Before big events at school I would have real issues falling asleep due to the anticipation I would feel churning in my gut.
Other kids would be excited for big events, but me, no ma'am.
I'm not saying if you're a worry wart you have an anxiety disorder, but the two certainly go hand-in-hand.
During my twenties, and all the life changes that come with being classified as an adult, I reached a point where I realized I really did need help.
I had allowed small everyday stresses to build up to a metaphorical insurmountable mountain and I knew I had reached my limit when I had my first panic attack while in line at the drugstore.
Of course I had no idea that I was having a panic attack, I just thought I was spending my last moments on Earth.
Seriously though, I felt this great "whoosh" feeling go through my head and I felt completely off balance.
My legs felt weak and I was convinced I was going to faint. I have fainted a few times in my life and it's something I've developed a bit of a phobia about.
That and elevators, but that's another story!
I didn't want to fall over right there in front of everyone so I let my body take over, left my shopping cart and ran outside.
I guess when it comes down to the "fight or flight" response, I'm a runner!
While outside, I gulped in a few mouthfuls of fresh air and told myself I must just be hungry and that I'd feel better once I had eaten.
I had a protein bar and, sure enough, a few minutes later I started to feel a little better, although completely drained.
I didn't know anything about panic attacks, if I did I would have known that they reach their peak after a few minutes and then you start to calm down, although it's not uncommon to have one after the other, I've been there too!
I ended up taking the bus home, and the whole way home I just didn't feel myself.
Once I got home, I felt like I had reached safety and could breathe again, but I became terrified that I would feel like that in public again.
This is how fear feeds your anxiety and without treatment, it can lead to agoraphobia, but I'm getting a little ahead of myself.
I became hyper aware of every physical sensation I had.
If I was out on a walk and my heart rate was just a little raised, I would start to panic.
Of course, I realized that this had to be more than just being hungry, I was always munching on something, so I decided to trust good ol' google to help me figure out my issues.
This is when I started to learn about anxiety and panic attacks and I realized I checked all the boxes… great.
I was working as an aesthetician at the time and really couldn't afford to lose my job, so one day when I was really desperate, I hustled on over to the doctors offices.
The doctor I saw was hardly interested, asked me maybe three questions, scribbled a few things on a notepad and then presented me with a prescription for anxiety meds.
Remember, I was desperate, knew nothing about how to treat this myself, so I clutched that piece of paper like a life raft in a storm.
I marched into the pharmacy where I held out my prescription in triumph to the rather startled looking pharmacist.
I felt on top of the world, okay I was having a bit of anxiety at the time, but this was my way out. These meds were going to cure me!
Oh how wrong I was.
I was diagnosed with panic disorder, but if the doctor had spent more time with me, I would have also been diagnosed with GAD, which is generalized anxiety disorder.
GAD is that constant feeling of anxiousness that hangs over your head like a dark cloud all day.
The medication helped for a while, but the problem with prescription meds is that they have a band-aid effect.
They cover up the problem without treating the root of the problem and once stopped, BOOM, all your symptoms come back and often worse than before.
This is what happened to me and the withdrawal was horrendous.
I was not only anxious, but severely depressed for the week or two I came off my medication.
I lost interest in everything and would just cry.
It really scared me, but once my depression was better I was determined to make positive changes in my life so that I would never rely on prescription medication again.
Anxiety can be very confusing and maybe reading this has caused a lightbulb moment for you and made you realize you may be suffering from an anxiety disorder too.
Below are a few of the more common faces of anxiety that may be affecting your life, have a read and see if any of these sound like you.
The types of anxiety that I experience include GAD, Panic disorder and OCD.
These are three of the most common forms of anxiety and I have outlined their characteristics below.
I have also included social anxiety as this is a very common one too.
---
GAD – Generalized Anxiety Disorder
It's completely normal to worry from time to time, but if you find yourself worrying about anything and everything no matter how minor it may be and your symptoms have persisted for 6 months or more than you may be suffering from GAD.
The constant worrying and busy minds of GAD sufferers causes great distress and interferes with normal everyday activities such as working and socializing.
Symptoms of GAD include:
This is repetitive thinking about something that is worrying you.
It can be anything from financial worry to worrying over whether or not you will be on time to pick your kids up from school.
Often these worries are common worries that many people have, but the GAD sufferer will obsess constantly over them, rather than see them as justified
Worry over absolutely everything, no matter how small.
There is barely a minute that goes by where he/she is not worrying.
Irritability is usually brought on as a result of the constant worrying as it places great strain on the GAD sufferer.
Obsessive worry often interferes with sleep and can cause insomnia.
Worrying constantly causes stress on the body and mind and will usually result in chronic fatigue.
Feelings of tension and restlestness
Feeling constantly on edge and not able to relax.
There may be more symptoms, but these are the most common.
The most defining characteristic of GAD is that sufferers see small or minor problems as major disasters and will obsess constantly over them.
They will also worry about things that haven't even happened yet.
Panic Disorder
This form of anxiety can be terrifying and is characterized by recurring panic attacks.
Panic attacks are characterized as an intense fear of disaster or of losing control even though there is nor real imminent danger.
The physical symptoms associated with panic attacks can be quite terrible and you might feel like you are having a heart attack.
The symptoms of panic disorder include:
A racing or pounding heart
Your heart rate can go higher than 100 beats per minute, which usually causes the sufferer even more stress. This is, however, completely normal.
A feeling like you need to force yourself to breathe or that you need to yawn to get air.
The room will feel like it's spinning and you will feel light-headed.
One minute your skin will feel flushed and very hot and the next you will have cold chills.
Tingling or numbness anywhere in the body, most often the hands
A feeling of pins and needles.
Can feel sick to the stomach with pain and cramps. Vomiting and diarrhea can also result.
A tightness in the chest with pressure and shooting pains.
Panic disorder causes great shame to the sufferer and they will worry constantly about when the next attack will occur.
This seriously impairs their social life.
OCD – Obsessive-Compulsive Disorder
OCD is made up of two parts, obsessions and compulsions.
Obsessions involve constant intrusive thoughts, urges or images that are incredibly frustrating and upsetting to the sufferer.
An example might be someone who worries obsessively about making loved ones sick by bringing in germs.
These thoughts are not a sign of a person's character, simply a mental illness that can be treated.
Compulsions are actions that are supposed to help the anxiety by controlling the obsessions.
This might include washing your hands a certain number of times or counting things in your mind until you feel better.
Unfortunately this sense of relief doesn't last long and the sufferer will end up doing these compulsions numerous times throughout the day depending on the severity of his/her OCD.
The problem with OCD is that the person realizes that their thoughts or compulsions are illogical, but they just can't seem to stop.
Social Anxiety
Social anxiety is defined as an intense fear of public humiliation.
There is also a fear of being criticized in front of others.
This can be a fear of public speaking as they feel that they will come under intense scrutiny or going out for a meal with friends and having to eat in front of them.
Symptoms of social anxiety causes further distress to the sufferer as they convince themselves that people will notice, even though people rarely do.
The symptoms of social anxiety include:
Sweating
Upset stomach
Blushing and stuttering when trying to speak
Will struggle to get your words out.
Nausea
Shaking or trembling (mild in just hands, to full body)
People who suffer from social anxiety will try to avoid public situations and this usually puts a great strain on personal relationships.
Symptoms that are often overlooked
Now that we have looked at the different types of anxiety I would like to mention a few surprising symptoms of anxiety in general that aren't often mentioned.
The mind is extremely powerful and can actually create symptoms to serious diseases, but these symptoms are not real, simply a side-effect of severe anxiety.
These symptoms include:
The internet can be your worst enemy when it comes to googling symptoms as you will almost always read that your symptoms are symptoms of a deadly disease.
I have suffered from twitching muscles for years, sometimes constantly and it always happens when I'm especially anxious.
If you Google muscle twitches, you will probably be informed that you have a serious neurological disease, but this information is incredibly misleading and completely inaccurate.
Numbness or tingling anywhere in the body
This is an incredibly common symptom of anxiety, but if you find yourself with a numb, tingling arm late at night your first instinct is that you must be suffering from a heart attack.
Anxiety symptoms mimic heart attack symptoms and these include jaw pain, shooting pains in the neck and chest pain.
You will find that your symptoms will start to ease as soon as you relax.
Suffer from anxiety for long enough and you will almost certainly go though the hypochondriac phase.
This is characterized by constantly believing you have a serious illness, obsessively looking for lumps and bumps as well as over-analyzing every symptom.
If you have ever suffered from any symptoms that I have mentioned or others that aren't on this list then please leave a comment and let me know!
Sharing your symptoms allows us to help each other realize we are all in the same boat and not alone in this.